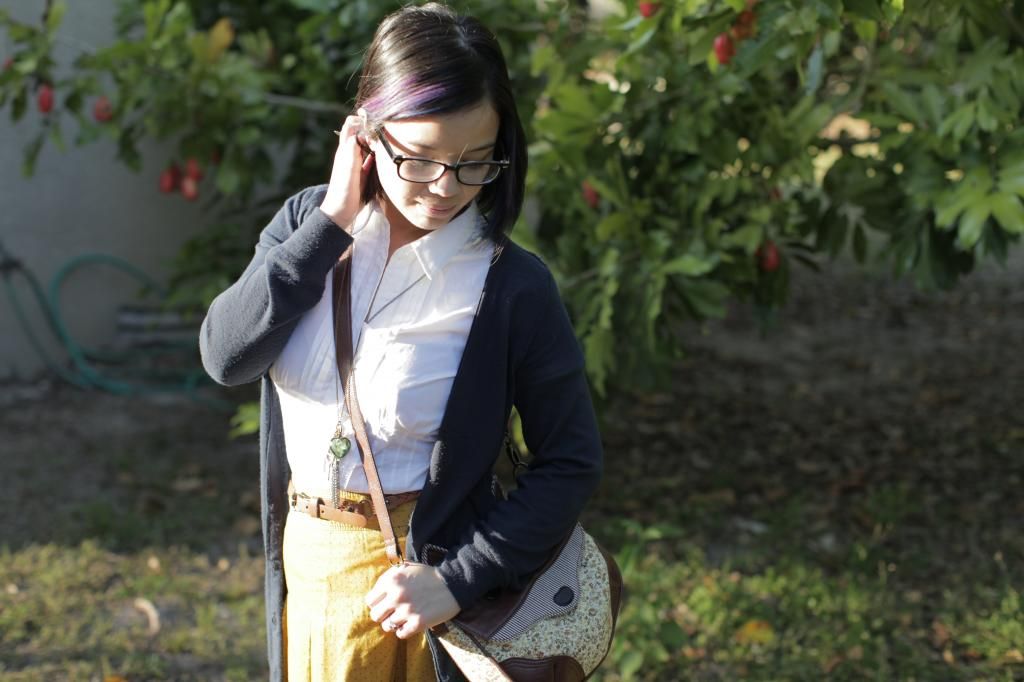 I often hear this phrase "I wish I could pull that off" in reference to whatever "quirky" thing I'm wearing that day. I felt like I looked like a teacher so I was surprised to hear that phrase almost all day while wearing this outfit. I was talking with B (my guy) and I joked that I'm "pulling off" wearing atypical things like I'm pulling off some sort of heist. I say wear what makes you happy. Easy-peasy. Sometimes I'm happy being comfy in yoga pants and a tank top. More often, I'm happy in a dress that makes me feel like I'm constantly twirling, or I'm a character from a book, or even-one of my favorite teachers. I was and am so inspired by style bloggers who play dress up in everyday life and from now on, when someone says "I wish I could pull that off" I'm going to tell them they can. And to go check out some blogs.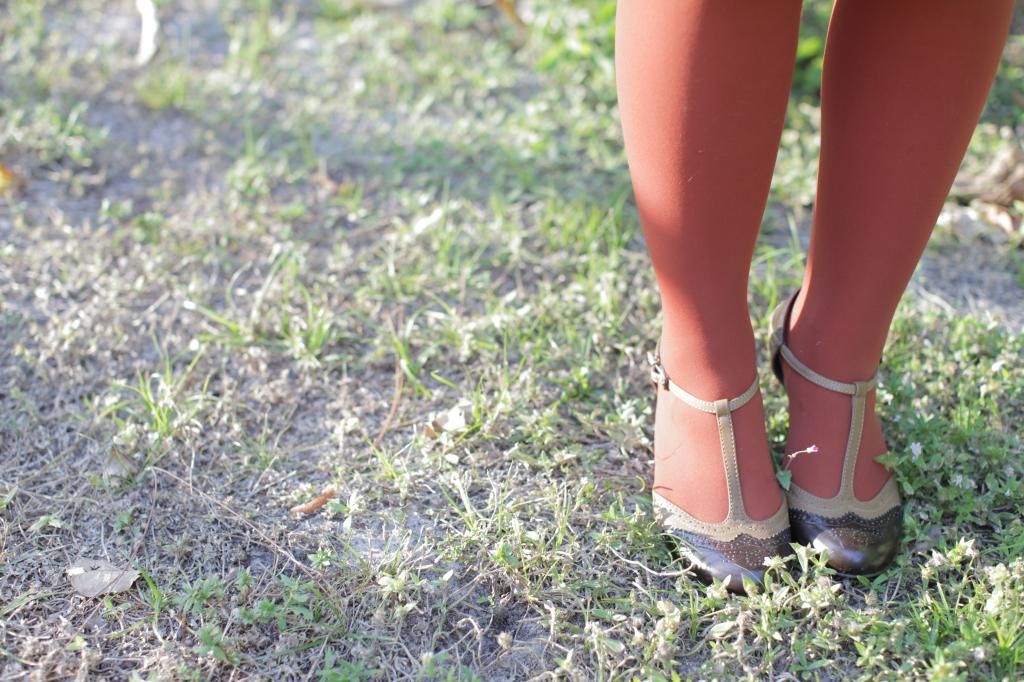 I found this fruit growing on the other side of my building. Anyone know what it is?
Have fun pulling of heists!