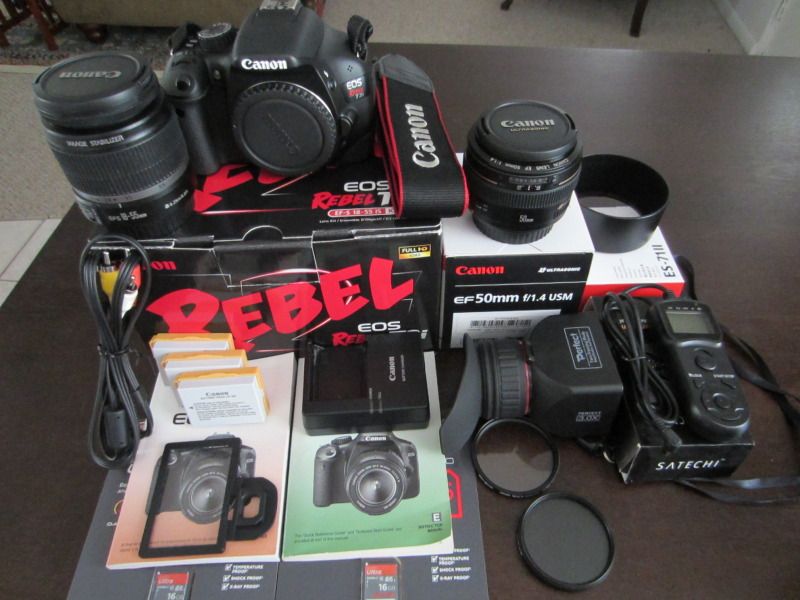 My fiance, Brian, is selling his T2i (and tons of accessories) on Ebay. If sold, I get a pair of Sweedish Hasbeens, so win win for everyone :)
Check out the listing
here
. Let me know if you have any questions!
Below is the description
Canon T2i with a
TON
of accessories. This camera is capable of creating images on par with any professional level SLR for a fraction of the price. Capable of doing wedding photography (RAW format), fashion, videography and filmmaking (1080@24p and 720@60p) it is a camera of choice for many projects as well as bloggers or anyone looking to add quality to their projects and get people to notice your work.
You are buying from a professional that keeps all his equipment in top condition. This is $1,800 worth of equipment for $1,000.00.
Canon t2i in excellent condition. Please do not ask about purchasing anything separately. Let me know if you have any other questions! Happy Bidding.
Free shipping
18-55mm EFS lens
50mm 1.4 EF lens
(awesome lens for bokeh $350 value)
Lens hood
3x E-8 batteries
($85 each)
Screen protector
LCD viewfinder
($100 value, enhances the VF to 3x the size for much more accurate focus and viewing in the sun)
Satechi remote timer
(for creating time lapse photography $100 value)
58mm UV and Polarizer filters
2x 16gb Sandisk SD cards (never opened)
Battery charger
AV cables
Camera strap
Instruction manuals in English and Spanish
LINK