I've been going a little overall crazy. Ok, I've only thrifted 3 pair. Not too crazy right?! I just remember how much I loved those things when I was a kid and I think they're crazy comfy and cute. But in order to bring them more up to date I decided to scallop the bottoms of one pair. Plus I was feeling crafty and happened upon
this
tutorial. I searched for a few more and decided I liked the folded up look.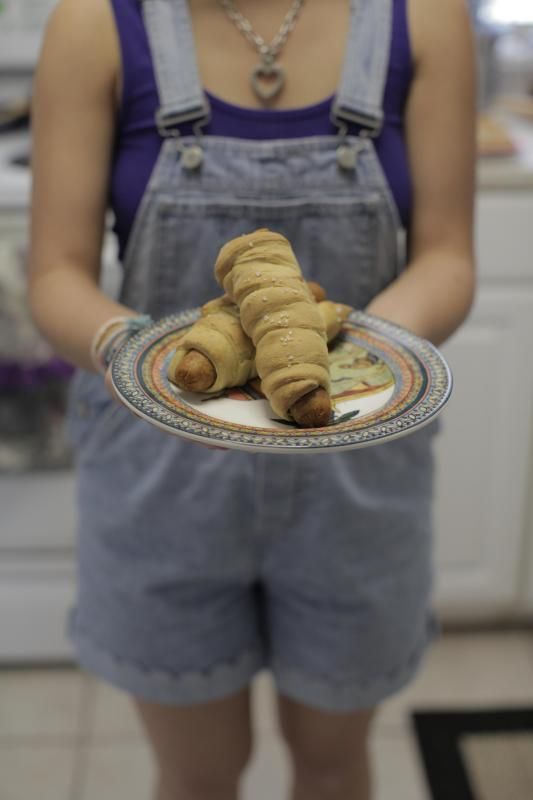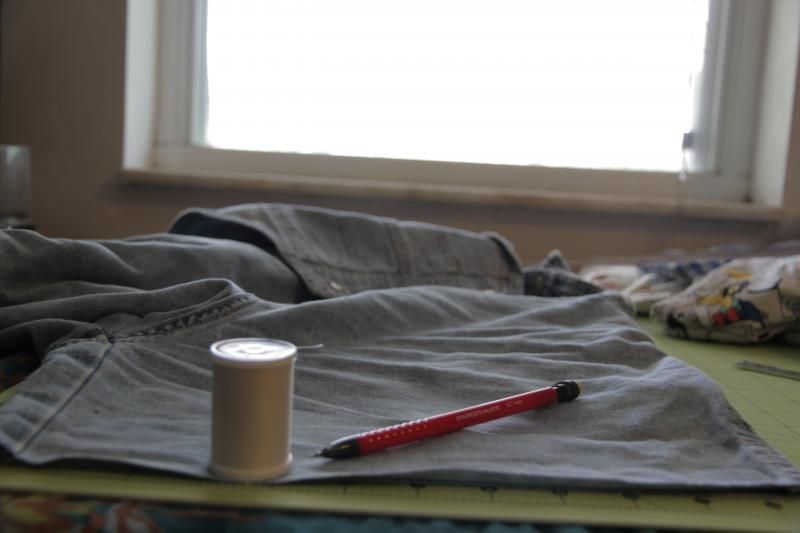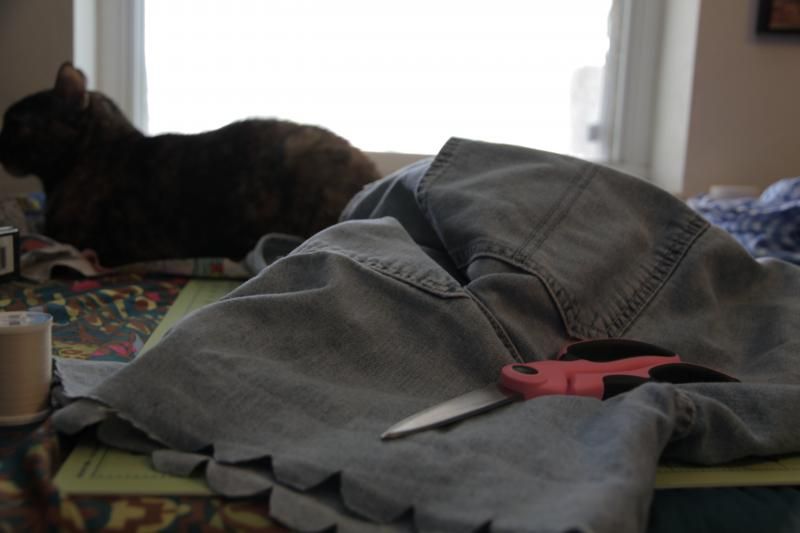 Then I made these unplanned and suprisingly delicious pretzel dogs. I used the pretzel recipe from
The Joy of Vegan Baking
and wrapped them around a
Field Roast
hot dog. My guy even helped me roll out the dough and showed me how to fold up a pretzel <3
You could probably use any ole pretzel recipe and wrap those suckers up around meat in tube form (plant based, of course!). We also dipped them in
chia cheese sauce
but I forgot to take a picture of that yummy stuff cause I was busy drinking it.
Don't you just love impromptu days filled with crafting, cats, and baking?